At Tech Central we have a wide range of Computers and Laptops, with a variety of brands and options available to you.
We can build or supply a computer to suit your needs, from a basic Home PC for personal or small business use, to a full server and network solution. The majority of our computers are built onsite, from quality components, with backup service, support and warranty available in-house.
We can also supply Computer Accessories, Printer Cartridges, Keyboards, Mice, Memory, Printers, Scanners and Software. 
ACER NOTEBOOK
•Intel Pentium Silver N5000
•15.6" FHD 1366 x 768 (16:9 )
•4GB DDR4 SDRAM
•Intel UHD Graphics 605
•128GB SSD
•No Optical Drive
•Windows 10 Home 64 Bit
$795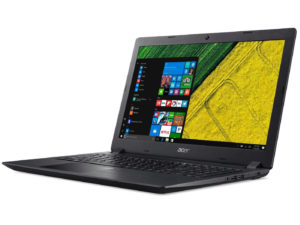 DELL VOSTRO I5
•Intel i5-8265U Quad-core Processor
•15.6" FHD 1366 x 768( 16:9 )
•8GB RAM
•Intel UHD Integrated GPU
•256 M.2 SSD
•No Optical Drive
•Windows 10 Pro 64 Bit
$1499
HP PROBOOK 450 G5
•Intel Core i5-8250 Quad-core
•15.6" HD 1366 x 768( 16:9 )
•8GB RAM
•Intel HD Graphics 620
•256GB SSD
•No Optical Drive
•Windows 10 Home 64 Bit
$1399
DELL VOSTRO I7
•Intel Core i7-8565U
•15.6" HD 1366 x 768( 16:9 )
•8GB RAM
•AMD Radeon 520
•256GB M.2 SSD
•No Optical Drive
•Windows 10 Pro 64 Bit
$1699
COMMON SPECIFICATIONS
•LG 24" TFT HD monitor
•8GB DDR4 RAM
•256GB SSD
•Windows 10 Home Ed
•Logitech Wireless Mouse & Keyboard set
•Logitech Z150 Speakers
•No Optical Drive
'NUC' system with Core i3-7100U Processor
$1499
'NUC' system with Core i5-7260U Processor
$1699
'NUC' system with Pentium J3455 Quad-core Processor
$1199
COMMON SPECIFICATIONS
•8GB DDR4 RAM
•256GB SSD
•LG Internal DVD-RW Optical Drive
•Windows 10 Home Ed
System with Core-i3 7100 Processor
$1099
System with Core-i5 7400 Processor
$1299
LG 20" LED Flat Screen                    -  $169
LG 21.5" LED Flat Screen                 -  $199
LG 24" LED Flat Screen                    -  $249
Executive Series
LG 23.8" LED Flat  Screen               -  $299
LG 27" LED Flat Screen                    -  $399
LG 32" LED Flat Screen                    -  $475
•Microsoft Office 365, 1 user                      -  $119
•Microsoft Office 365, 5 users                    - $169
•ESET NOD32 Antivirus; 1 Year Licence   -  $69
•8GB to 16GB Memory Upgrade                -  $120
*All prices include g.s.t